Indian Scout
1133cc (61 cubic inch) SCOUT™ ENGINE
This engine appeals to a rider's key senses as it's visually stunning, has a soul-stirring exhaust note, and delivers impressive power on demand to ignite an Indian Scout rider's passion for the ride. The reliable, efficient liquid cooling ensures consistently outstanding performance in all riding conditions. Visually, this V-twin features innovative styling with unique details that merit a closer look.
LIGHTWEIGHT
The lightweight chassis enhances the maneuverability and fun factor for the most rewarding riding. The premium suspension keeps the ride smooth and offers rear suspension adjustability.
BALANCED
Well-balanced with a low centre of gravity for easy, fluid handling at all speeds. An outstanding lean angle inspires confidence by allowing riders to capably execute high-speed cornering.
SOLO SEAT
Desert Tan Genuine Leather Solo Bucket Seat is a modern, authentic version of the original Indian Scout seat that delivers premium comfort. The comfortable seat features new desert tan leather designed to withstand the elements. This sealed, high-quality leather is strong and durable.
MODERN TECHNOLOGY
Efficient, reliable liquid cooling ensures the most consistently outstanding performance in all conditions, at all speeds. The modern technology produces an unmatched ride experience that includes electronic fuel injection, counter-balancing, and a 6-speed transmission.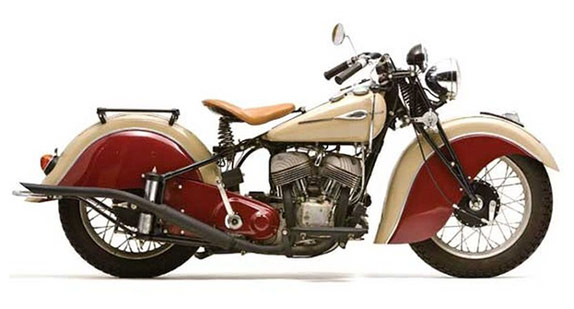 THEY'VE BEEN GONE FOR 70 YEARS, but that didn't stop our founders, Oscar Hedstrom and George Hendee from helping us build the new generation of Indian® motorcycles. Inspired by the same visionary spirit that created some of the most iconic bikes to grace the road, the 2015 Indian®motorcycles unite true Indian® style with today's most advanced bike building technology.